For a mental health counselor to offer their services in the State of Maine, they must have a license that is approved by the Maine State Licensing Board. These counselors must follow a code of ethics and take a series of continuing education courses per year to maintain their license.
Making the decision to seek help from a mental health counselor can be difficult. Once that is decided, determining what type of professional to see becomes the next dilemma. The mental health world is populated with many types of professionals, each with different training, different qualifications, different titles, and many different approaches. To help you understand some of these differences, I have outlined the various professionals by title with a brief explanation of each.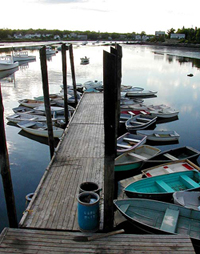 To understand specific requirements for each state let me suggest you go to http://www.allpsychologycareers.com and click on "becoming licensed", then click on your state and then click on the professional grouping you are interested in.
The following is offered as a brief overview of each mental health professional designation. All of these professionals can refer to themselves as "a therapist".
Counselor
Licensed Counselors have a master's or doctoral degree in counseling. They have completed at least two years of supervised practice and have passed specific exams related to their area of expertise. In most states, they are licensed as independent providers of mental health services, which includes the diagnosis and treatment of mental and emotional issues. These counselors can use a variety of therapeutic techniques. For further information go to http://www.amhca.org
Clinical Social Work
Clinical Social Workers commonly hold a master's degree in social work (or the equivalent) and have completed two years of supervised practice to obtain a clinical license. They may use a variety of therapeutic techniques depending on their area of expertise and post masters training. There are many subgroups of Social Workers, so if you want further information for social workers licensed to do private practice in your state, go to http://www.naswdc.org
Drug & Alcohol Counselor
Drug and alcohol counselors have received specialized training in substance abuse and recovery from addiction. They help individuals to discover the roots of their addiction to manage withdrawal and help clients repair their lives and relationships. In many states, as in Maine, they may hold other mental health licenses. For further information go to http://www.naadac.org
Marriage & Family Therapist
Marriage and family therapists have either a master's or doctorate degree specializing in family and interpersonal dynamics. They work with individuals, couples, and families. They are trained to offer diagnosis and treatment of mental and emotional issues in the context of marital and family relationships. For further information go to http://www.aamft.org
Pastoral Counselor
Pastoral counselors are trained in both psychology and theology and provide psychological as well as spiritual guidance to clients and their families. In many cases, they have a master's degree in divinity and are members of the clergy. In some states, they must be licensed but not in all states. For further information go to http://www.aapc.org
Psychiatric Nurse
Psychiatric or mental-health nurses have received additional training in dealing with behavioral issues and psychiatric drugs. They may administer medication to patients as well as provide diagnosis and treatment of mental and emotional issues. For further information go to http://www.apna.org
Psychiatrist
Psychiatrists are medical doctors, who receive an additional four years of specialized mental-health training after completing medical school. Psychiatrists treat the full range of emotional and mental disorders and are licensed to prescribe medication. Psychiatrists typically diagnosis and prescribe psychotropic medication to treat the full range of mental health issues. They may also offer therapy to patients in conjunction with medication. For further information go to http://www.psych.org
Psychologist
Psychologists have earned a doctorate degree in psychology and have completed several years of supervised practice before becoming licensed. Their training may have been focused on theory and research methods, or they may have concentrated in clinical therapy and counseling. As with the other professionals they are licensed to offer diagnosis and treatment of mental and emotional issues. For further information go to http://www.apa.org
Now that you are familiar with the various titles of the mental health professional groups, it is time that you begin thinking about who you want to see and what you want to accomplish. Are you looking for someone who can prescribe medications? Or, perhaps someone who has specific training in a problem you are having. Are you looking for someone to work with you and your partner or your family? Knowing what you want from a therapist, can make your search much easier. You can get names of mental health professionals from your insurance company, your primary care physician, your friends, other professional associations or the internet. You can call any counselor and have a phone interview with them where you can ask any questions about their practice before making your first appointment.
If you are planning to use insurance you should contact your carrier to find out what therapists they cover in your area, what are the co pay requirements and how many sessions they will cover in a year. Not all mental health professionals take insurance, so it is important to find out if the one you are planning to see does take your insurance. If the therapist does not take your insurance, discuss the fee they charge for the first session and all subsequent sessions. Most insurance websites will list not only the names of the professionals in your area but what issues they cover and their areas of expertise.
So, it all begins with you thinking about what you want to accomplish in therapy, getting some names, deciding about insurance and then calling and setting up your first appointment.
In general, good counseling is most often the result of a great client-therapist connection. Good luck, you are well on the way to getting the help you want.