Who is Dr. Dan Richards PhD, LCPC, NCC and what does he offer.
I am Dr. Dan Richards, and I was born and raised in Maine, living most of my life in the Portland area. I attended the University of Maine in Orono for my associate degree, while I had my bachelor's and master's degrees at the University of Southern Maine. I received my Ph.D. in Counseling from the State University of New York at Buffalo.
Since earning my counseling board certification in 1983, I have been delivering counseling services for more than 36 years. In 1992, I was one of the first psychotherapists to become a licensed clinical professional counselor in the state of Maine.
Aside from publishing the book titled "Building and Managing Your Private Practice," I also wrote for a monthly newsletter on issues of private practice and counseling. At present, I have written more than 50 articles on counseling, and I have given over 75 workshops and training on a wide variety of mental health and counseling issues throughout the US and Canada. I have also served on several professional boards, and I was the founder and president of the Maine Mental Health Counselor Association.
What does all of this mean to you? I hope that this information helps you understand the level of energy and commitment I have given to my clients and the counseling and mental health profession.
I love my work as a therapist and feel extremely privileged to assist my clients in finding ways to overcome obstacles that block them from having healthy lives. I refer to such difficult times as "Transitions in our Life." If we are not careful, we can get stuck and not transition easily from one stage to another.
Life is way too short to be spending endless time and energy worrying or being depressed. We all experience emotional suffering at times, but if prolonged, it becomes critical to seek counseling for help through those transitional times.
As a professional counselor based in Portland, ME, I generally offer services for the following issues:
Death of a Loved One
Job and Career Issues
Divorce or Separation
Chronic Illness
Physical Illness
Depression
Bereavement
Marital Issues
Relationship Issues
Recovery From an Addiction
Codependency
Panic Attacks
Obsessive-Compulsive Disorder
Mood Disorder
Suppressed Childhood Abuse
Experiences of Physical, Emotional, and Sexual Abuse
Exposure to a Trauma Event Causing Post-Traumatic Stress Disorder
Stress Management
Conflict Resolution
Retirement Issues
Discovering Life Purpose
Cognitive-behavioral therapy helps clients notice and change their self-defeating ways of thinking and acting.

Psychodynamic therapy assists clients in recognizing and integrating different parts of them.

Transactional analysis shows clients a way to better understand how they act and react to others—teaching them on improving our communication in all relationships.

Mindfulness training brings the spiritual into therapy by helping clients focus on the here and now as a way of avoiding the pitfalls of anxiety and depression.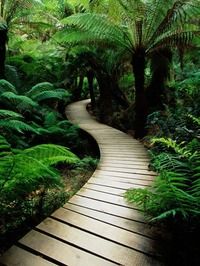 Here are some benefits you may find after working with me during counseling and psychotherapy sessions:
Increased Insight and Awareness

Gaining Helpful Information and Knowledge

Discovering New Options and Choices

Finding Creative Solutions

Increased Effectiveness in Living

Acquiring New Coping Skills
Improved Assertiveness and Communication Skills

Reassessing and Changing Old Beliefs and Counterproductive Ways of Thinking and Behaving

Assimilating Upsetting and Traumatic Events

Developing Healthy Self-Acceptance
If what you have read and learned from my website is relevant to you, then it is probably a good time to pick up the phone and call me. Let's talk and see if I can assist you.